When everyone moves forward together, success takes care of itself.
The future is bright for Venture for Canada and our mission thanks mainly to the generosity of our funders and supporters.
In a rapidly and radically changing economy, youth need more entrepreneurial skills to succeed. Diversified investment in us by major institutional funders, family foundations, and private donors indicates interest in the systemic social change required to build a more prosperous and inclusive society.
To our funders: your backing has helped us grow the roots we need to continue to grow and scale our impact. Resourceful Canadians will overcome our country's most significant challenges through entrepreneurial skillsets and mindsets.
Thank you.
Platinum
Gold
Silver
2021 Annual Giving Campaign donors
Funds raised through the Annual Giving Campaign directly support efforts to break down barriers to entrepreneurship by funding Scholarships for Fellows who are financially eligible due to high-debt or systemic barriers, including low-income backgrounds.
Anonymous Abby Slater/Morry Guttman & Family Alexandra Erb Alexander Haque Alexander Mackinnon Andre Garber Amanda Katz Ayon Shahed Bradley Schmidt Bruce Sellery Calla Mclachlan Chris Grouchy Danny Williams David Scrymgeour David Alexander Daniel Debow Emily Miller Erin Remai Erin O'hanley Grant Ruffinengo Gina Patterson Irfhan Rawji Isaac Kim Josh MacIntyre Juanita Lee Garcia Julia Grandfield Kelly Bennett Kelsey Grieve Laura Buhler Mark Dhillon Mark Slounwhite Maryam Sabour Max Materne Michael Warshafsky Nandini Srivas Narinder Dhami Nathaniel Scott Nicolas Frisoni Parm Gill Preston Aitken Ryan Cobb Samuel Daviau Scott Stirrett Stewart Beck Shannon Chen See Stefan Palios Steve Nicolle Taylor Bentley Thomas Park Trisha Nheli campos Valentina Primossi Vanessa Paesani Zhao Jun Xiang Fui
We're fundraising for Fellowships to break down barriers to entrepreneurship.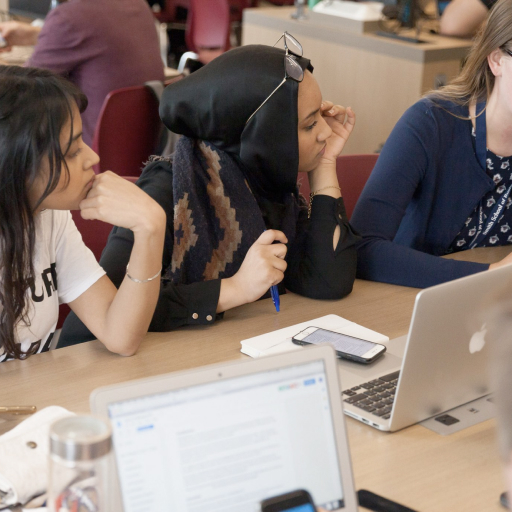 Giving Campaign
Board Members