Our Impact
Entrepreneurial skills Development
Calgary Intern Summit 📖
In Collaboration With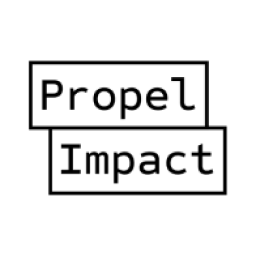 At a glance
self-identified from underserved communities
of students indicated they were extremely satisfied with the event and would attend such an event again in the future
Opportunity
What happens when you take 15 eager minds and challenge them to find solutions to a social impact quandary without the benefit of time or budget?
How might community-based impact investment funds like Calgary Propel Impact Fund ensure they are equitably and ethically serving Calgary's most vulnerable populations?
The Intern Summit was a concept developed to provide an incentive for VFC Internship Students to engage with the training offered during their programming. 
VFC's Internship Program was initially designed with in-person training events at the start of each cohort, plus occasional in-person hackathons that were used as training events. As the program scaled from an Atlantic Canadian scope, to a national scope, the program converted the skills training to virtual. 
The Summit was a way to test the appetite and outcomes of the reintroduction of in-person events for VFC's student participants.  It also provided an opportunity to celebrate interns who accumulated more than 25 points in their training, signifying their dedication to developing work-ready, entrepreneurial skills.
Key themes
Leadership development
Continued entrepreneurial skill development
Celebration
Peer community development
Relevant entrepreneurial networking
Approach
In November 2022, Venture for Canada brought the first-ever intern regional summit to Platform Calgary, inviting VFC Interns and Intern Alumni to take on a social impact hackathon challenge. In just one day, participants worked through an entire design thinking sprint, taking a problem affecting the community of Calgary and working in teams to find innovative solutions. With the support of the #VFCommunity, they empathized, defined, dreamed up ideas, and figured out a plan to test.
Impact
This community partnership with Propel Impact kicked off with Tyson Bilton, Manager of Impact Consulting, presenting the challenges they face daily as an organization. The interns were tasked with developing equitable and ethical solutions for reaching vulnerable communities through impact investing. Using thoughtful and curious questions, they dug deep into the problem and formulated their own problem statement which laid the foundations for the solution-finding mission that came next.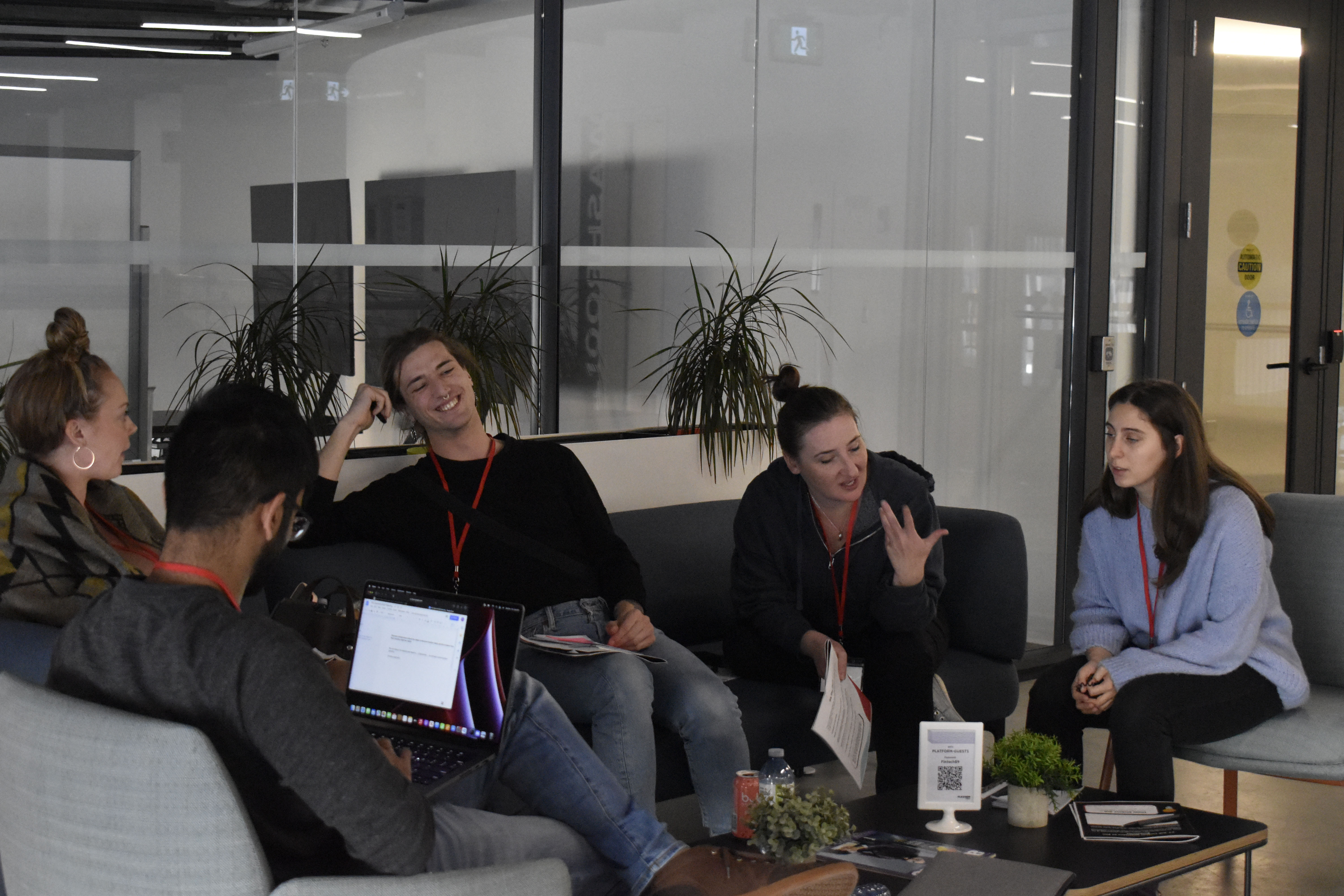 To further enhance their skillset, the interns also had the opportunity of attending a product development and testing workshop from Product Developer and 2022 VFC Fellow, Marina Radovanovic. She shared her entrepreneurship journey, musing on how significant these applied learning opportunities can be for anyone thinking about starting their own business or developing a product or service.
After a productive day of collaboration, the teams had the opportunity to network with our panel of judges, preparing to pitch their innovative ideas. Attentively listening to each group, the judges provided valuable feedback and recognizing the teams' achievements. Awards were presented to honour the Most Collaborative Approach, the Best-Used Strategy Framework Integration and the Most Innovative Business Plan.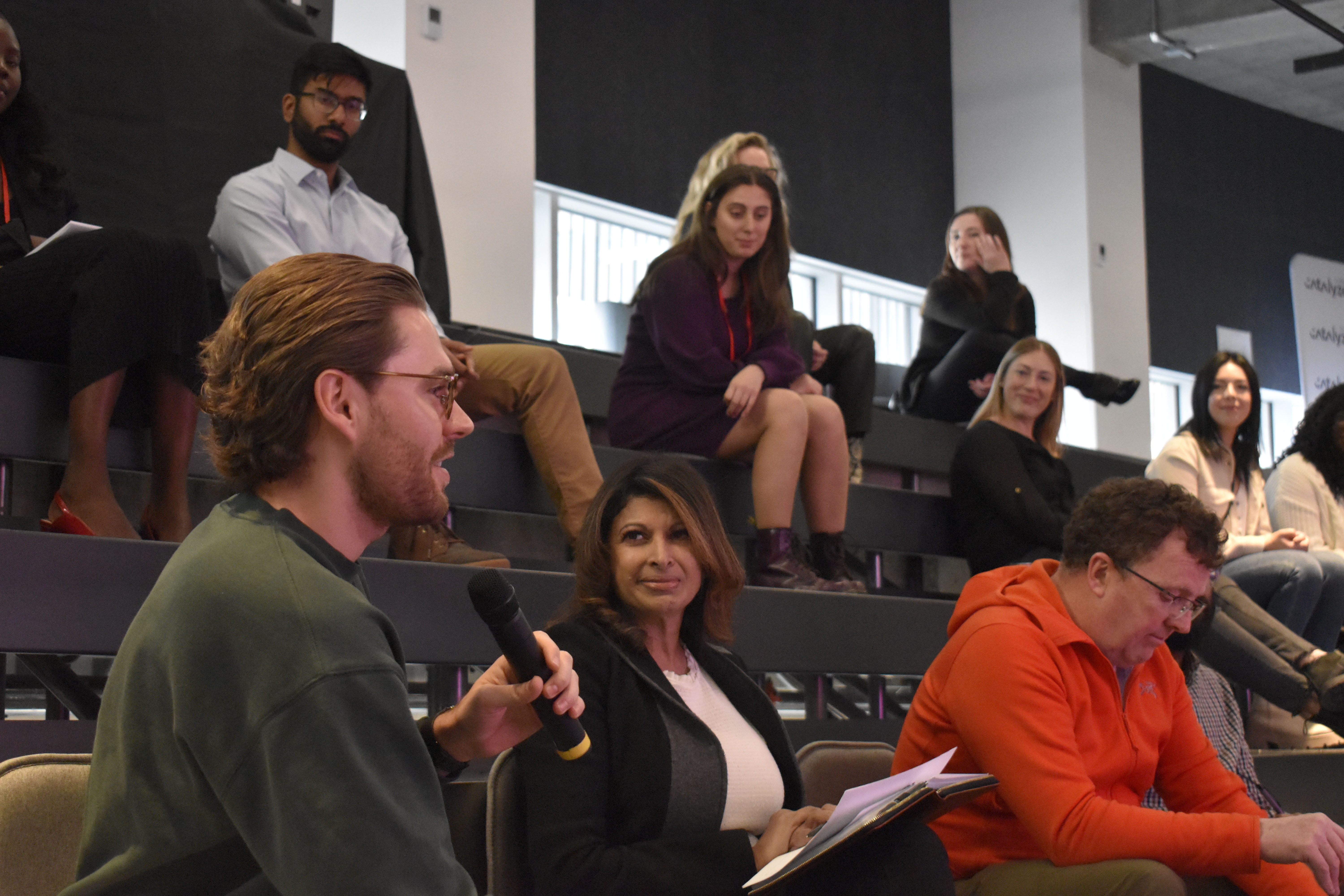 In just one weekend, a community was built, and connections were made. The in-person gathering ignited excitement among the interns, as they came together and were introduced to a supportive network of like-minded individuals. Throughout the Summit, they experienced numerous "I'm learning so much moments!", reflecting their personal growth. The interns' self-reported feedback highlighted significant improvements in critical thinking, teamwork, collaboration, creativity, innovation, and communication skills.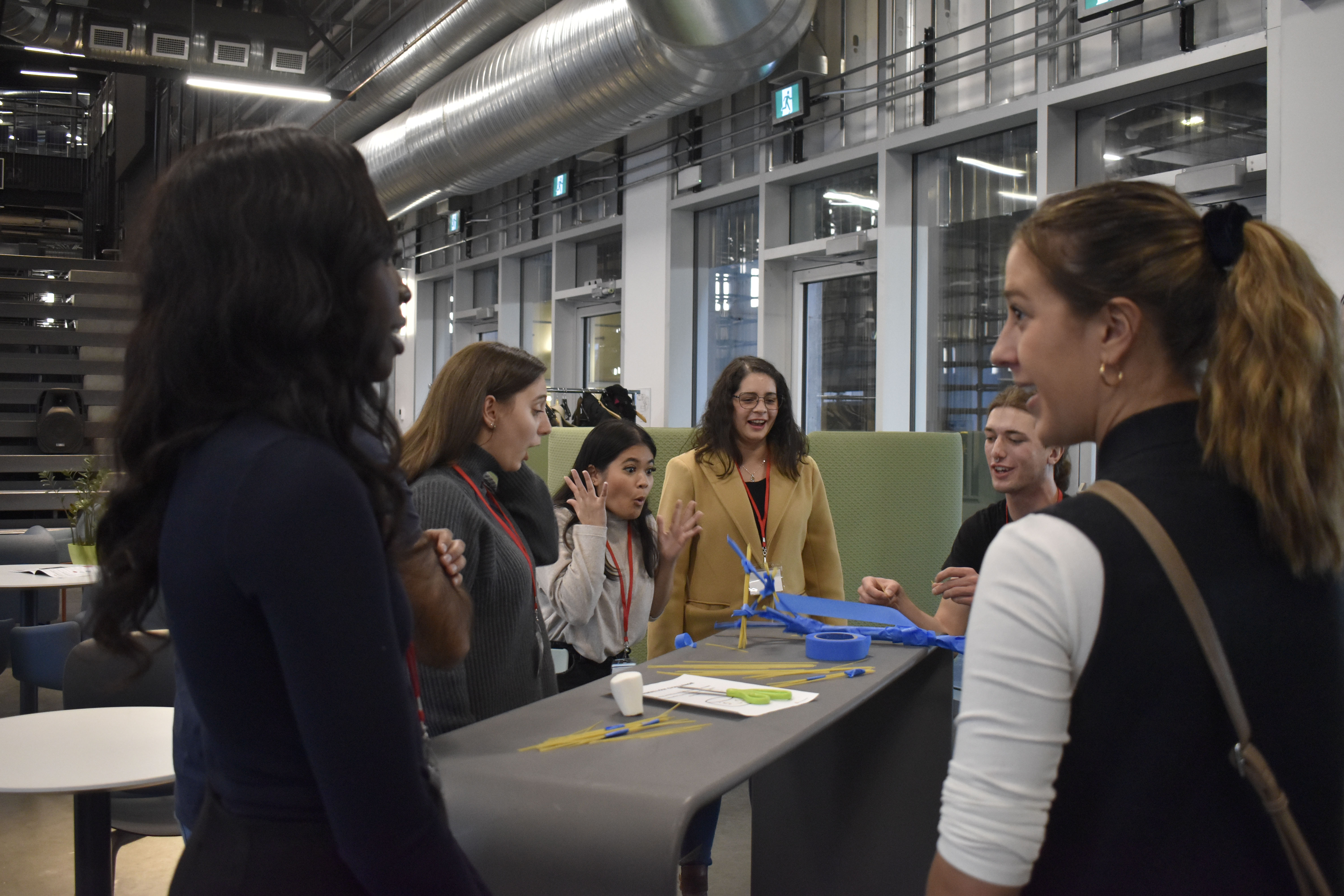 "I've been part of the Venture for Canada Internship Program through three employers over two years. Covid curtailed our VFC Summit until now! This is the first time most of us have met in person. We've watched the VFC trainers over Zoom and if another student was brave enough to turn on their video, we might have seen a glimpse of some faces. IRL is so different! It just is. And as much as I am a digital girl, the connection in person is far greater than online. Many of my VFC Cohort and the VFC staff came from Ottawa, Toronto, Halifax, and St. John's. We laughed, we ate, we stressed, we learned, we made fools of ourselves, and we came up with some potential solutions to a problem Propel Impact is facing with impact investing in Calgary. We then presented those solutions to a panel of judges and our peers, and were given helpful critiques. This experience has been so valuable. I will be eternally grateful to this program and to all of the people who made this experience possible."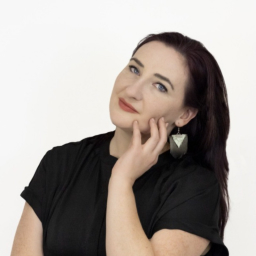 Britt Anne Rempel
2022 Intern
And a special thanks to our judges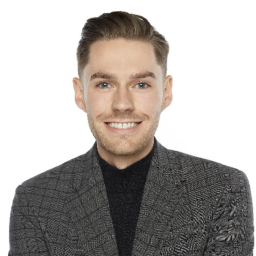 Tyson Bilton
Judge
Manager of Impact Consulting at Propel Impact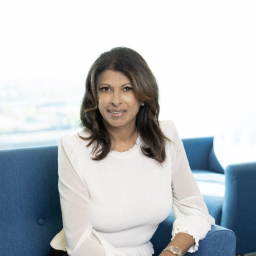 Desirée Bombenon
Judge
CEO & Chief Disruption Officer at SureCall Contact Centers Ltd.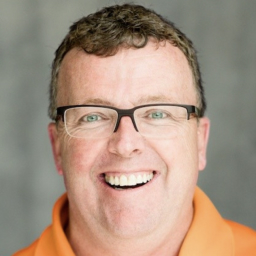 Craig Elias
Judge
Entrepreneur-in-Residence at Bow Valley College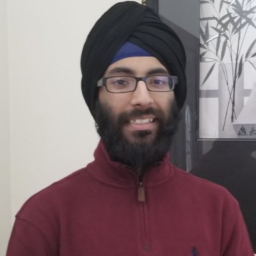 Gurmol Singh
Judge
2021 Fellow