Our Impact
Entrepreneurial skills Development
Intrapreneurship program
At a glance
In May 2022, we launched the second iteration of our Intrapreneurship Program, funded by the ESDC's I-WIL (Innovative Work-Integrated Learning) Program.
Designed with underserved communities in mind, the Intrapreneurship offers a flexible way for students to gain virtual and paid work experience while completing their studies. Over 7-weeks, students receive work-readiness training and collaborate in teams to solve a real-world business problem faced by a Canadian SME.
Highlights
Motivated by valuable feedback from participants and employers in the first iteration, our team embarked on an innovation sprint, engaging in insightful discussions to address pain points, challenge assumptions, and unlock opportunities for improvement. The following innovations were introduced:
Compensation: Increased students' hourly wage from $16.00 to $20.00 to ensure they receive equitable and competitive compensation.
Accessibility: Introduced an additional $225 accessibility bursary to assist participants who require support with remote work setups, childcare, or technology expenses.
Agency: Empowered students to choose projects that align best with their interests during a live and engaging Orientation Day with VFC Staff, instead of being matched to a project.
Teamwork: Set project team size to 2-5 students to leverage participants' diverse skills, and foster an innovative and collaborative environment.
of participants self-identified as female
of participants identified as a visible minority
of participants enhanced entrepreneurial skills
"Through the Intrapreneurship Program, I learned skills for marketing and creating branded content online that can help boost business performance. It was an incredible experience getting to work with other like-minded entrepreneurs working towards something meaningful to them. The pandemic created an opportunity for individuals to start an online business journey and learn the process of managing their business through social media, creating content, marketing, and learning about algorithms. Getting to work with these companies gave me an insider perspective on how businesses start from scratch and then build their way up. Seeing their motivation and dedication toward their projects inspires me to do the same as I work toward my business. Venture for Canada gives a great opportunity for those who want to connect with other entrepreneurs as well as build their own skill sets."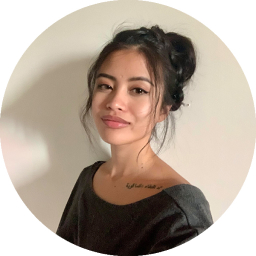 Angelica Candido
2022 Intrapreneur
Marketing Team Lead, FreshFind
"The Intrapreneurship Program has been absolutely amazing for me. I was finishing university with a strong interest in sales but I had little experiences. I signed up for two separate 7-week programs and loved them both. I was able to boost my understanding of business process, have a much more appealing resume, networked with liked minded individuals and get paid for the whole experience. This is a great opportunity for someone who wants to gain relevant work experience in a no pressure environment. I was worried I wouldn't bring enough to the table but all you truly need to bring is good energy and a open mindset. This program has been great to me and I think any student in university would benefit from being involved."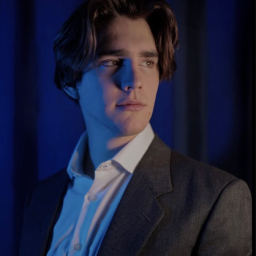 Noah Orlandi
2022 Intrapreneur
Sales, MCS Analytics