Our Impact
Entrepreneurial skills Development
Fellowship program
At a glance
A 12-month, highly-competitive program that recruits, trains and connects post-secondary graduates with some of the country's fastest-growing startups and entrepreneurs. Serving as a bridge between academia and the startup world, the Fellowship Program equips participants with a valuable network, essential skills and a launchpad to successfully embark on their impact-driven careers.
Where are they now? Read more about our Fellow Alumni making waves in the entrepreneurial ecosystem & beyond.
Highlights
After two years of fully remote operations, our Fellowship eagerly embraced the return to an in-person 3-week Training Camp, hosted by our esteemed partners at the Smith School of Business in Kingston, Ontario.
The energy of in-person interactions with the #VFCommunity infused our program with a renewed sense of vitality, fostering deeper connections among Fellows and amplifying engagement throughout the subsequent year of virtual training curriculum and community involvement.
courses that covered 280 hours of learning
in Financial need scholarships
of participants identified as a visible minority
of Alumni would recommend VFC to a peer
of Alumni would recommend VFC to a recent graduate
of Fellows report the program enhanced their entrepreneurial skills
of Alumni say the Fellowship Accelerated their career 
of fellows were satisfied with the program
"Venture for Canada changed my life with entrepreneurial and business workshops, networking sessions with influential and inspiring business leaders, and memories to last forever! The most important aspect I got out of spending 3 weeks (in-person) at Queen's University was meeting an all-star group of Fellows who represent tomorrow's brilliant, compassionate, and ambitious minds. Thank you to these incredible people that have and will forever change my life, mindset, and world."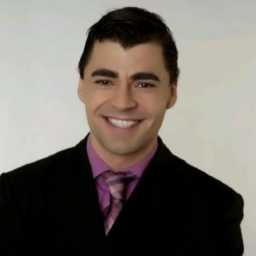 Andrew Herold
2022 Fellow